Fintech Apron aims to remove friction in SME invoices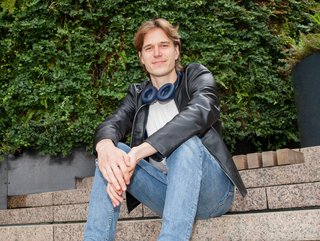 The fintech was founded by Bogdan Uzbekov, who used to work at Revolut.
Meet UK-based fintech Apron, which is aiming to remove barriers faced by small businesses when paying their suppliers after a US$15m fundraise
A payments fintech founded by a former Revolut executive has raised US$15m in Series A funding as it attempts to make it easier for small firms to move money.
The investment in Apron – led by Index Ventures with participation from Bessemer Venture Partners and Visionaries Club – will be used primarily to expand on its 20-strong team and support the rollout of two new solutions called Apron Hub and Apron Snap, the latter of which is launching in the early part of next year.
Founded by Bogdan Uzbekov, the Ukrainian who contributed to Revolut's early expansion beyond British shores, Apron has developed a platform which lets small business owners sort, pay and reconcile invoices in seconds. The fintech startup claims it will save many businesses hours of manual labour every week, with the average small firm spending a reported five hours on paying invoices and related admin.
In particular, Apron wants to make it as easy for small businesses to pay their suppliers as it is for consumers to pay friends. It claims to have "holistically redesigned" payment flows and is prioritising putting customer needs at the heart of the product, integrating with existing workflows and connecting with the software that businesses already use.
The fintech went through a soft launch six months ago and is now fully up-and-running, processing millions of pounds' worth of transactions each month. It has already onboards hundreds of clients, the company tells us, and is now looking ahead to the future with an eight-figure investment in its coffers.
Apron 'could redefine how people pay invoices'
Bogdan Uzbekov, Founder and CEO of Apron, says: "What providers forget is that the people behind businesses are, well, people – and they want the same quality they're familiar with in their consumer apps. Apron puts itself in the position of all these users – accountants, business owners and suppliers – and instead of trying to solve business payments from just one perspective, we create a town square where they can all come together to move money as smoothly as possible.
"We want to flip payments from being a blocker to being a booster: something that can be done quickly, securely and even give you a sense of joy and satisfaction.
"In consumer electronics, you need to understand the hardware as well as the software – that's why Apple have been so successful. For Apron, you can think of our payments platform as the hardware, and our carefully designed workflows as the software. We're not just a slick app, but a critical cog in the business machine that keeps small businesses moving forward."
Jan Hammer, General Partner at Index Ventures, who joins the board at Apron as part of this latest round, says: "The needs of SMBs have been ignored for too long. Bogdan's team have realised that if you build an amazing product, it will spread organically and at speed among small businesses and accountants. Apron has not just built a technically exceptional back-end payments platform; combined with their unique focus on the product experience for end-users, they have the potential to redefine how people pay invoices everywhere."
******
For more insights from FinTech Magazine, you can see our latest edition of FinTech Magazine here, or you can follow us on LinkedIn and Twitter.
You may also be interested in our sister site, InsurTech Digital, which you can also follow on LinkedIn and Twitter.
Please also take a look at our upcoming virtual event, FinTech LIVE London, coming on 8-9 November 2023.
******
BizClik is a global provider of B2B digital media platforms that provides executive communities for CEOs, CFOs, CMOs, Sustainability Leaders, Procurement & Supply Chain Leaders, Technology & AI Leaders, Cyber Leaders, FinTech & InsurTech Leaders as well as covering industries such as Manufacturing, Mining, Energy, EV, Construction, Healthcare, and Food & Drink.
BizClik – based in London, Dubai, and New York – offers services such as Content Creation, Advertising & Sponsorship Solutions, Webinars & Events.