Finix raises US$30mn to 'become payment processor of choice'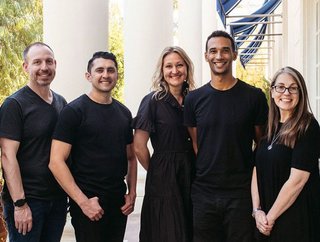 Payments fintech Finix has secured an additional US$30mn in funding, as it strives to become the payments provider of choice for software platforms.
Payments fintech Finix has raised US$30mn in funding from a mix of new and existing investors, taking the total amount raised by the San Francisco-based firm to US$133mn.

The round – which Finix only says gives it "an increased valuation" – saw participation from the likes of The General Partnership, Bain Capital Ventures, Franklin Templeton and Acrew Capital. It follows a record quarter for the fintech in terms of new deals closed, and comes two years after Finix's US$35mn Series B round led by Sequoia Capital.
American Express Ventures and Lightspeed Venture Partners, who also took part in that Series B round, also feature in the latest venture capital raise.

Finix CEO and Co-founder Richie Serna says the money will allow Finix to become "the payments provider of choice for software platforms", who he claims are generally unhappy with their existing providers. He has already expressed his confidence that Finix will be able to compete with the incumbents, specifically Stripe.

Finix offers flexibility software platforms need to scale

"We're grateful to be backed by many incredible investors who believe in Finix's mission of creating the most accessible financial services ecosystem in history," Serna says. In the coming months, he is promising to launch more features that "help our customers better manage payments and merchants on their platforms".

Dan Portillo, Co-founder and Managing Partner at The General Partnership, adds: "The payments space is surprisingly young – only 9% of payments are digital today. And if the last two years have taught us anything, businesses with modular and configurable payments technology are best equipped to benefit from commerce moving online. The General Partnership invested in Finix because we believe they are the only payments provider that offers software platforms the flexibility needed to succeed as they scale."

Matt Harris, Managing Director at Bain Capital Ventures, continues: "The next generation of fintech is all about businesses embedding financial services when and where their customers need them most. Finix is a leading example of the type of state-of-the-art payments infrastructure provider that makes this embedded experience possible. BCV is proud to continue to support their growth."