Financial Services (FinServ)
EU unveils PSD3 proposals: The next level of open banking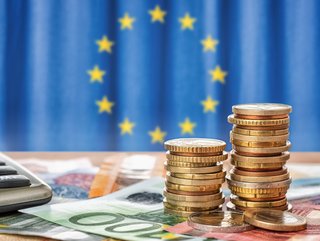 PSD3 is aimed at increasing baseline adoption of open banking services and the performance of open banking APIs
The European Union (EU) has unveiled a revised Payment Services Directive proposal – PSD3 – taking open banking to the next level in the EU and UK
In 2018, PSD2 revolutionised banking and financial services across Europe, passing open banking into law. Since then, third-party data shared by banks has expanded the types of financial services on offer, heralding the dawn of embedded finance and the creation of banking ecosystems.
PSD3: Taking open banking further
Now, PSD3 is set to take open banking regulations further, setting out six aims for the future.
These are the greater combatting and mitigation of payment fraud, enhancing the rights of consumers, providing equal access to payment systems for banking and non-banking bodies, spreading open banking further, improving cash availability at ATMs, and greater enforcement of the latest laws.
The EU hopes its new broad-ranging suite of regulatory updates will increase baseline adoption of open banking services and the performance of open banking APIs.
On PSD3, the EU Commissioner for Financial Services, Financial Stability and Capital Markets Union Mairead McGuinness says: "Today we are taking concrete steps to modernise not only the EU's retail payments industry but the financial service sector as a whole.

"In doing so, we are putting the best interests of citizens and consumers at the heart of financial services. In the EU's growing data economy, every interaction in finance creates new data.
"Today we are proposing a set of measures including enhanced protection for consumers making electronic payments in the EU and improved criteria to prevent and remedy payment fraud."
Industry encouragement for PSD3
Though the goals laid out in PSD3 are far-reaching, and the prospect of achieving these aims may seem over-ambitious, Head of Industry & Wallets at Tink, Jan van Vonno, is supportive of the proposition.
"We are encouraged by many aspects of the new proposals, such as the benefits of giving authorities the required tools to better evaluate the dedicated interfaces (APIs) provided by banks and other financial institutions.
"To this end, we hope that the PSR in particular will resolve much of the controversy surrounding API quality that is present in the relevant Regulatory Technical Standards (RTS) under PSD2."

Indeed, RTS updates have been seen as a necessity for some time, given an expanded understanding of APIs functionality to open banking as the innovation has spread.
The timing of proposed RTS updates is important too, given new legal refurbishments to Financial Data Access (FIDA), as well as Payment Services Regulation (PSR) regulations, have helped boost the number of open banking services available in European markets.
This is why Todd Clyde, CEO of Token.io, is equally as pleased as Vonno in the aims of PSD3 to scale reliable, trustworthy APIs. This is because "API-based interfaces provide the most secure and performant way for Third Party Providers (TPPs) like Token.io to interface with banks, and ultimately support the delivery of innovative services and better outcomes for end users.

"We believe formalising the explicit minimum baseline functionality required from banks' open banking interfaces will help level up the overall performance of the ecosystem."