Financial Services (FinServ)
Enabling insurers to foster better customer conversations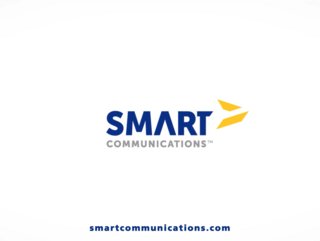 Smart Communications is helping insurance companies to improve customer engagement thanks to its leading conversation platform, The Conversation Cloud™.
There is an oft-repeated sentiment in the insurance industry that goes something like this: nobody takes out insurance cover for the love of making a claim. In fact, when a customer needs to submit a notice of claim, there is always a loss that has occurred – a bereavement, a theft, a vehicle out of action, a family home razed to the ground. Therefore, the first interaction between the insurer and the insured can set the tone for the whole conversation and it requires a delicate touch to get it right.
"Often the claim is the first interaction with a policyholder and it can be a make-or-break moment," says Ruth Fisk, VP Insurance Strategy for Smart Communications. "Claims professionals must juggle the many expectations of today's consumers. They must be able to balance the right approach for the customer as an individual with personalisation proving key to the interaction, but they also must be able to deliver messages via a customer's preferred channel, and they need to really be accessible."
Although the insurance industry is making progress towards better digital experiences, consumers bring expectations from the outside in. They want customer-centric service, a claims agent who is responsive to them, as well as the same level of ease, simplicity and personalisation that they get on a daily basis from the likes of Netflix, Spotify and Uber. That means the bar is set very high for insurers.
The right time for embracing digital transformation
Fisk explains: "Insureds expect their insurance company to have digital tools that support hyper-personalisation and two-way customer conversations; offer easy-to-use interfaces; reflexive design to seamlessly deliver information across customers' preferred channels and devices; and self-service functionality is critical with omnichannel capabilities that allow interactions to continue across devices 24/7.
"Nowadays, we can get nearly anything we want at the touch of a button – everything except, perhaps, most insurance products. Legacy applications and age-old practices have made it challenging for insurers to make it simple and quick for consumers to purchase insurance cover or to pay a claim. This often prohibits them from delivering rich and sustainable customer experiences, hampering their ability to attract and retain new business."
But, Fisk says, there is no better time for insurers to adapt and accelerate change. Smart Communications' flagship conversation platform, The Conversation Cloud, empowers insurance carriers of all sizes to create consistent and engaging experiences with their customers. It is already trusted by more than 250 insurance companies to enable smarter conversations to realise digital transformation at scale.
The Conversation Cloud empowers insurers to digitally transform their core operational functions across policy, billing and claims. It enables them to connect with core systems like Guidewire's InsuranceSuite in order to increase efficiency and improve the user experience. And it utilises e-signature platforms like DocuSign and OneSpan to create a seamless, end-to-end connected experience – even in the parts of the claims journey that insurers thought were too difficult to improve or not worth the effort.
There's no doubt that, for many insurers, the challenge of moving away from incumbency – incumbent systems, incumbent processes, even incumbent ways of thinking – is preventing them from realising the benefit of a cloud-based communications platform. It is, after all, an incredibly daunting task. But with the support of Smart Communications, insurers have been able to completely transform their digital engagement strategy, unleashing better customer experiences and unlocking operational savings at the same time.