Financial Services (FinServ)
Elevating customer experience using the cloud
Using the cloud can elevate the customer experience in financial services
CMC Invest UK Head of Product Alister Sneddon discusses how to optimise the customer experience using the cloud
Breaking into an already serviced market is never going to be easy. One way to differentiate your product? The speed of iteration and responsiveness to customer needs. It's never just about the service you offer; how you get there is instrumental to business growth.
Customer experience is at the heart of product success, but relying on legacy technology, which can be monolithic and cumbersome, leaves businesses slow to respond to feedback. The result? A service that disappoints the customer. By deploying cloud technology and using it right, your business can keep at the cutting edge of development, gaining a competitive advantage over others in your space.
Gaining a competitive edge
The cloud's use cases will vary depending on your product, legacy systems, whether you have a mix of on-premise and cloud and where your business identifies areas for improvement. Therefore, it will never be a one size fits all approach. However, we can look at the benefits we've seen at CMC Invest UK from using this technology, as they could benefit you too.
Flexibility: The flexibility of the cloud allows you to experiment, test, fail and start again, all at a low cost. Spinning-up tests can be done without impacting existing hardware, which has allowed my team to trial and improve features before launch. And, once you launch, the evolution doesn't stop there. We're eager to hear feedback and continue refining our service, and the cloud allows us to do this in real time without being restricted by our existing infrastructure.
Speed: You can only be quick to the mark if your team has the capacity to undertake new projects. With the cloud managing your system's security, network patches and routine fixes, the heavy lifting of routine tasks is done for you, which means you can focus your DevOps on improving tools and processes and respond more quickly to feedback.
In addition, you can innovate as close to your users as possible with the cloud, further reducing the lag between issue and resolution, all while improving latency for app users. And, when it comes to new features, there's no need to worry about new hardware, existing capacity or compatibility issues. When it's integrated with your existing ecosystem, you can easily tap into the latest innovations - just turn it on and explore.
Customer feedback: While customer feedback doesn't come directly through the cloud, its infrastructure allows you to gather, analyse, store and develop responses to feedback at speed.
At CMC Invest UK, we built a community section into our product and introduced Product Lifecycle tools such as ProductBoard, where we actively encourage our customers to share their ideas for app features and vote on which ones we should explore next. Since our launch in September, we've already introduced new features on the app based on customer feedback, such as ESG ratings, Flexible Stocks & Shares ISAs and a unique digital investments transfer feature. We can respond to customer feedback in a matter of hours, not weeks or months.
Disaster recovery: Should an emergency arise in which you lose access to your product, the cloud offers high availability and disaster recovery, preserving your data and app in a healthy state. The high availability means you won't have one single point of failure, and disaster recovery will kick in if your entire system is compromised. Though this has no immediate benefit, the security it offers should the worst happen is a non-negotiable.
Using technology that matches your goals
If, like many others, your company's mission is to offer a future-focused solution that can evolve with your customer's needs, it makes sense to use technology that can grow with you too. Relying solely on legacy systems can restrict your scope and hold you back, or at least enough so that your competitors can release a feature ahead of you.
For my team, that has meant bridging solutions. Many cloud providers will offer solutions to bring your on-premise into the cloud or connect it to help blur the lines between the two. We find a mixture of the two allows us to harness the benefits where it makes sense. That way you don't lose out on either solution's potential. In real terms, this approach has meant we can release features such as a Flexible Stocks & Shares ISA which other providers can't currently offer on their legacy systems, as well as a digital-first transfer feature that allows the user to track their investment transfer - rather than waiting for updates from providers, which is the standard in our industry.
Most importantly for us, the cloud allows CMC Invest to continuously improve the customer experience. A product can never be 100% perfect, especially in the financial services sector where innovation and disruptors are constantly entering the market. You need to be able to develop and release features at an equal or faster pace, no matter whether you're a newcomer or a longstanding organisation in the sector. With the cloud and the right team, you can take control of your evolution, at a pace you decide and on your terms.

About the author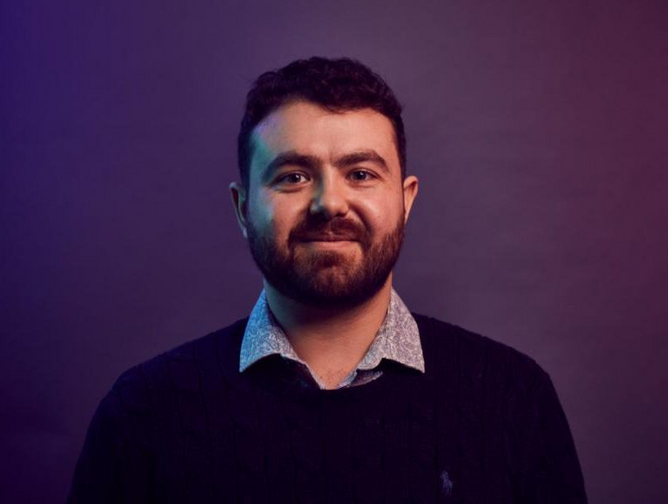 Alister Sneddon