Financial Services (FinServ)
Dun&Bradstreet/TransUnion: Understanding risk & opportunity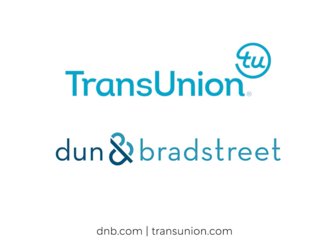 Dun & Bradstreet's Brian Farley discusses the company's long-standing relationship with TransUnion and what sets their it apart from others
Founded in 1841, Dun & Bradstreet has been helping its customers understand risk and opportunities in business for nearly two centuries. As a provider of data and analytics, the company serves its customers by collecting information on a global scale about hundreds of millions of different business locations worldwide.
"At Dun & Bradstreet, we are known for providing commercial insight," says Brian Farley, Vice President and Business Segment Manager of Third-Party Risk and Compliance at Dun & Bradstreet.
"Two of our biggest operating areas are ownership information and financial risk. With the information we gather, we are able to provide predictive indicators and describe the future behaviours of businesses worldwide."
Dun & Bradstreet and TransUnion
Dun & Bradstreet and TransUnion have a long history of working together.
"We've been mutual customers, as well as mutual suppliers for decades. Our services complement each other, with TransUnion focusing on consumer financial behaviours and Dun & Bradstreet focusing on commercial behaviours. Our history has really been about addressing specific customer problems by linking our expertise."
Two key areas where Dun & Bradstreet and TransUnion are working together include fraud and micro-businesses.
"Combining both Dun & Bradstreet's and TransUnion's data, we are using information to develop a strong picture of not only the business entity, but also individuals associated with the business to mitigate commercial fraud and misrepresentation of identity," says Farley.
"We have also been working together on a broader area – micro-businesses. This is a trend that is accelerating in our market in the wake of COVID-19; there has been a significant rise in remote working and freelance workers," he adds. "This new approach to the working model has created these micro-businesses and this is where we are working with TransUnion to combine our mutual strengths to gain a greater understanding of these businesses and how they behave in the marketplace."
Future industry trends and plans for the future
When it comes to fraud prevention, Farley emphasises the challenges that it presents. "The difficult thing about fraud prevention is how frequently tactics change; the one constant in fraud mitigation and prevention is the need to successfully manage change," says Farley.
"But this is a very hard thing to do, to anticipate what will come next. Looking to the future we will be continuing to adapt to that change together with our relationship," he adds. "To do so, we will need to monitor the marketplace and behaviours to really understand the changes so that we can then adapt our tactics and approach accordingly. There is a lot of work to be done, to both anticipate and react to the next moves fraudsters make."