Crypto literacy improving but 'still work to do' – survey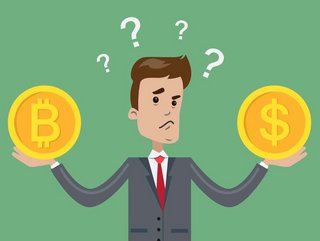 Crypto literacy is slowly improving and there are signs that consumers are diversifying their investments… but there is still more to do, a survey claims
Crypto literacy among US consumers is slowly beginning to rise, according to an industry initiative that promotes better understanding of digital currencies.
As part of its second annual survey, CryptoLiteracy quizzed 1,000 US consumers about their knowledge and attitudes towards cryptocurrencies. Despite the industry's recent woes, crypto ownership has risen by 88% year-over-year compared to 2021. This suggests there is still a strong appetite for digital currencies, with a 200% year-on-year increase in the number of respondents planning to buy or sell cryptocurrencies in the next six months.
Crypto literacy is also showing promising upsides, particularly when it comes to NFTs: 40% of respondents know what an NFT is, while the number of people scoring at least 60% on the initiative's crypto literacy test has doubled – although that number still represents less than 10% of consumers, suggesting there is still a long way to go.
The findings represent a brief cause for optimism in an otherwise chaotic industry, amid wildly fluctuating crypto valuations and the fallout from the collapse of FTX. Earlier surveys have highlighted the need for greater education among consumers, with a report last year from Cardify finding that one-third of retail crypto investors reported having either no knowledge or very little knowledge of what they were investing in.
Crypto literacy 'more vital than ever'
Recent macroeconomic challenges, characterised by high inflation and rising costs, seem to have prompted crypto owners to diversify. According to CryptoLiteracy, the percentage of crypto holders owning six or more cryptocurrencies has increased from 24% in 2021 to 31% this year. About half of those surveyed report owning between one and five different types of cryptocurrency.
In response to the findings, Coinme CEO and Co-Founder Neil Bergquist says: "Now more than ever, it's vital we increase crypto literacy and help people understand the nuances of crypto, like how to self-custody and safely transact.
"CryptoLiteracy.org was created to give consumers an educational guide to understanding risk and mitigating loss in a confusing environment. Although these results suggest that we still have work to do to improve crypto literacy, the results are also encouraging as consumers are becoming more interested in learning about crypto and, therefore, more crypto literate and likely to make the right decisions to improve their personal outcomes."