Crypto held back by stability and fraud fears – Coincover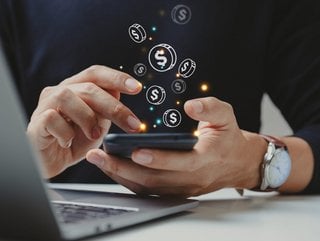 Despite the scepticism, more than half of people consider themselves at least 'crypto-curious'.
The crypto industry is being held back by concerns about volatility and security, according to a new report into consumer sentiment from Coincover.
Crypto is not reaching its full potential because consumers still have concerns about the systemic instability and criminality, including fraud and hacking, according to a new report published by Coincover.
The report, entitled Securing the Future of Cryptocurrencies, surveyed over 16,000 people in nine different countries to gauge attitudes towards cryptocurrencies. The findings show that volatility and security risks are the two main barriers to mass adoption.
Crypto exchanges are the least trusted financial services provider among non-crypto users with 30% saying they don't trust them at all. A similar percentage of people say they are worried about crypto – five percentage points more than artificial intelligence (AI). Almost 20% of consumers are cynical about the technology, while a quarter say they are not open to cryptocurrencies at all.
Despite the apparent scepticism, there are also reasons to be cheerful in Coincover's report: the research has found that 17% of respondents already own crypto, with 30% likely to buy into cryptocurrencies at some point in the next year.
In addition, more than half (55%) of respondents consider themselves to be at least 'crypto-curious', with 11% stating they are active or committed to the market.
Crypto industry 'working towards' self-regulation
Coincover recommends the implementation of voluntary industry standards, alongside mechanisms for users to identify compliant providers, as a means of overcoming the trust barriers that exist between crypto and ordinary consumers.

David Janczewski, CEO and co-founder at Coincover, says: "Crypto's potential is huge, but our research makes clear that the industry must take steps to address consumer concerns. Many still perceive cryptocurrency as a mysterious technology and the industry must show that it is doing everything it can to protect investors, build consumer confidence, and provide stronger foundations for the future.
"The industry can do more to protect users and reduce risk. We must develop clear standards and adopt best working practice principles. In so doing, we can reduce security risks, prevent reputational damage, and help to build confidence among users. Organisations which adhere to standards will become easily identifiable, and force out untrustworthy entities."
Ian Taylor, Head of Crypto and Digital Assets at KPMG and Board Advisor to CryptoUK, adds: "Self-regulation is something that we've been working on as a global industry for a long time to support government entities, as well as international standard setters that develop the frameworks that get passed down to individual competent authorities. In a new industry, that's the first stepping stone to providing codes of conduct for members, and a set of rules that protects against harm to clients."

******
For more insights from FinTech Magazine, you can see our latest edition of FinTech Magazine here, or you can follow us on LinkedIn and Twitter.
You may also be interested in our sister site, InsurTech Digital, which you can also follow on LinkedIn and Twitter.
Please also take a look at our upcoming virtual event, FinTech LIVE London, coming on 8-9 November 2023.
******
BizClik is a global provider of B2B digital media platforms that provides executive communities for CEOs, CFOs, CMOs, Sustainability Leaders, Procurement & Supply Chain Leaders, Technology & AI Leaders, Cyber Leaders, FinTech & InsurTech Leaders as well as covering industries such as Manufacturing, Mining, Energy, EV, Construction, Healthcare, and Food & Drink.
BizClik – based in London, Dubai, and New York – offers services such as Content Creation, Advertising & Sponsorship Solutions, Webinars & Events.