Financial Services (FinServ)
Cross-border payments fintech Tazapay grabs $17mn in funding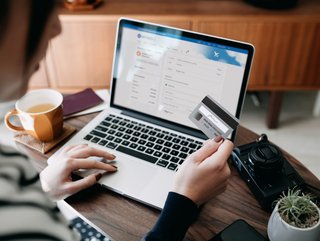 Tazapay's API lets businesses accept low-cost and secure payments from their customers.
Singapore-based cross-border payments fintech Tazapay has secured US$17mn in Series A funding, welcoming on board a couple of new investors
Tazapay, a Singapore-based fintech that specialises in cross-border payments, has raised US$16.9mn in Series A funding led by Sequoia Capital Southeast Asia.

Tazapay will use the money to grow its business across Asia and expand into other regions where it sees strong demand, such as the Middle East and Europe. This includes the application of payment licenses in major markets that will broaden Tazapay's payment network globally. The company will also be beefing up its core capabilities and adding more local payment methods to better serve the growing list of verticals that already includes cross-border ecommerce, education technology, SaaS and travel.
The firm claims that businesses and consumers alike expect payments today to be done in real time, using a payment method with which they are familiar. With Tazapay, businesses have access to a global network of over 170 markets for its card coverage and 85 markets for its local payments collection coverage through a single API integration, thereby allowing them to accept low cost and secure payments from their customers without having to create local entities anywhere. The company plans to expand its real-time local collection channels to above 100 by the end of this year thanks to the latest round of funding.

As well as Sequoia Capital, further participation comes from EscapeVelocity, PayPal Alumni Fund and angel investor Gokul Rajaram, alongside existing investors Foundamental, January Capital, RTP Global and Saison Capital. It brings the total amount raised by the company to US$18.9mn.
Latest investment 'will see Tazapay realise its vision'
Tazapay CEO and Co-Founder Rahul Shinghal says: "We are thrilled to have Sequoia Capital Southeast Asia show faith and conviction in our business by leading and participating in this round. We also welcome EscapeVelocity and PayPal Alumni Fund, who are joining us as new investors. These partners will help us realise our vision to be the foremost cross-border infrastructure for global platforms as we double down on growing our market presence and consolidating every real-time banking network in the world under one API. We are grateful to both our new and existing investors for acknowledging the evolving needs of our ecosystem and supporting our aspirations."
Aakash Kapoor, Vice President of Sequoia Capital Southeast Asia, continues: "Tazapay is building the payments and compliance infrastructure for cross-border commerce and services. This is a large space which is seeing another inflection point. Buyers increasingly prefer to use local real-time payments over traditional networks and businesses are keen to expand globally without going through the hassle of a local set-up. The Tazapay team has unique insights and experience to leverage this tailwind, and Sequoia Capital Southeast Asia is excited to partner with them as they double down on the opportunity."