Financial Services (FinServ)
Consumer debt refinancing platform Anyfin raises €30mn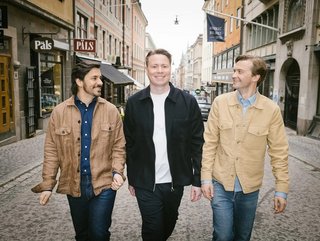 Anyfin founders (from l-r) Mikael Hussain, Sven Perkmann and Filip Polhem.
Swedish fintech Anyfin, the company behind a mobile app that lets consumers refinance their loans and credit cards, has secured €30mn in Series C funding
Swedish fintech app Anyfin – which allows consumers to refinance their debt and find lower rates on credit cards – has raised €30mn in Series C funding.
Launched in 2017, the company has now secured more than €100mn in equity funding after the latest capital injection. Anyfin will use the money to develop new technologies and strengthen its product suite in both existing markets – Sweden, Norway, Finland and Germany – as well as new ones across Europe.
The brand has seen a surge in popularity over the last year: with the cost-of-living crisis squeezing household budgets, Anyfin registered five-fold growth in 2022 and strong month-on-month increases. Its app has received more than 1mn downloads to date, with the average customer lowering the cost of their loans by 50%, Anyfin says.
The Series C round is led by Northzone and joined by fellow existing investors Accel, EQT Ventures, FinTech Collective, Quadrille Capital and Augmentum FinTech, as well as new investor Citi Ventures.
Anyfin is 'addressing overpayment head-on'
Mikael Hussain, Anyfin's CEO and Co-founder, comments: "With the current cost-of-living crisis putting increasing pressure on household finances, what we do is more valuable than ever for consumers, and this new capital will enable us to continue improving the scope and scale of our offering.
"The investment demonstrates that the financial industry is due for a significant realignment, in which consumers' financial wellbeing comes first; we are very proud that both new and existing investors alike see us as a major player in European fintech."
Jeppe Zink, Partner at Northzone, adds: "Overpayment for consumer financial services, fuelled by the opaqueness of the existing financial service industry, is perhaps the most valuable pain point which fintech can solve. Anyfin is addressing this head-on with its re-finance proposition. Customers love their service, making it a leader in the financial wellness category."