ClearBank CEO on the state of banking and plans for growth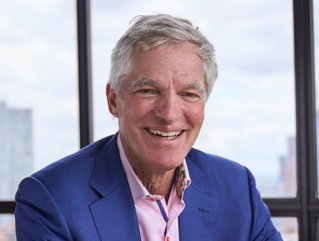 Charles McManus discusses the need for regulation and the company's expansion strategy.
At IFGS 2023, ClearBank CEO Charles McManus spoke to FinTech Magazine about the state of banking, the need for regulation, and ClearBank's plans for growth
In the midst of an economic crisis, it's more than important than ever for fintechs to be the best that they can possibly be.
This is one of the sentiments that Charles McManus, CEO of ClearBank, shared with us when FinTech Magazine caught up with him at IFGS in London. McManus was fresh from participating in a panel discussion entitled 'The Future of Financial Services: Not Just Different but Better' – an ideology he and his team live day in and day out.
"It's all about innovation," McManus says. A flashy fintech app is only as good on the frontend as it is on the backend, he explains. You need solid foundations to be able to support growth as you scale, which is what ClearBank helps companies to achieve. Its API allows fintechs, banks and credit unions to provide fully regulated banking infrastructure and real-time clearing access, freeing them up to focus on improving customer service and remaining relevant in a rapidly evolving and highly competitive market.
A fully licensed bank, the UK-based business has come a long way since it was founded eight years ago: it now boasts 560 employees, who get to see what life is like inside this fast-paced company.
Upcoming expansion underlines ClearBank's growth
A sign of ClearBank's growing success, McManus is jetting off after the show to ensure that the bank's expansion strategy is going to plan. The business is targeting Europe first, hoping to secure a banking licence in the Netherlands that will give it access to important new markets like Spain, France, Italy and Germany.
It will then look towards other geographies, including the US – where it is considering various options in the form of joint ventures, potential acquisitions and other M&A activity, all to get its foot through the front door.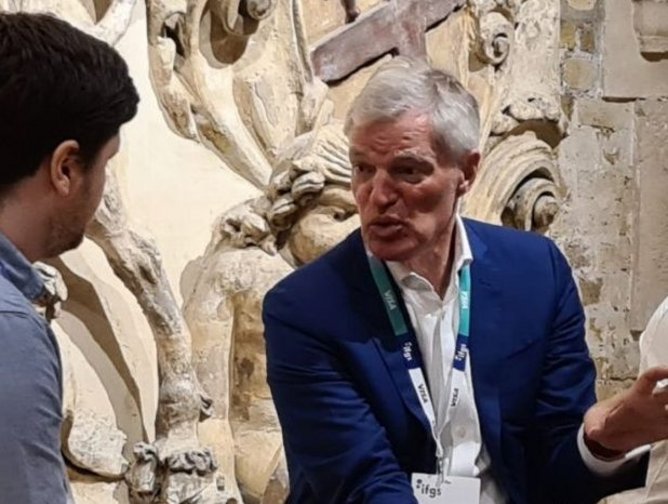 Charles McManus in conversation with FinTech Magazine
The fact that ClearBank is still growing in a relatively difficult market is testament to how successful it has been in identifying the needs of financial service providers, and creating infrastructure solutions to meet them. Nonetheless, many businesses are struggling, and McManus believes we will see greater consolidation as the market adapts. Up until this point, only 5% of new banks globally ever made it to profitability – an exclusive club which ClearBank is proud to be part of.
"Any economic stress will always search out the strong from the weak on a financial basis," McManus, who has endured previous recessions and downturns, says. "Competition is a really good thing, but financial strength is also important and moving from customer acquisition and top-line growth to profitability is, in my view, a very good thing.
"In order to win globally, it is really hard. So M&A activity – in terms of valuations becoming more realistic, and the public market actually finding things hard in relation to valuations – that will all drive M&A activities."
More financial regulation 'shouldn't be needed'
In the wake of recent banking failures in the US – first Silicon Valley Bank and Signature Bank, then the rescue deal for the beleaguered First Republic Bank earlier this month – as well as the collapse of crypto exchange FTX, confidence in the financial system is shot. Consumers are bound to question whether they trust providers, and regulators are casting a scrutinous eye.
Yet a well-run financial system shouldn't need the sort of supervision that it's now attracting. "It's very disappointing because, actually, it stops speed and agility," McManus says. A lot of companies do everything by the book, yet it will always be the isolated failures that generate headlines and garner attention. Regulators, in turn, align themselves with an industry's lowest common denominator in a bid to protect consumers.
However, although he generally opposes greater regulation and bureaucracy, there are some cases where McManus looks forward to a bit more clarity. "In the digital asset space, greater clarity would actually increase speed," he says.
"Some of it is less about greater clarity and more about ownership, who is regulating? If you take the payments space, you've got Pay.UK, you've got the PSR, you've got the Bank of England… you've got numerous players, and all of them need to come together to make one change.
"We got caught recently in a confirmation-of-payee idea that was caught between rule books and inertia. We want to deliver greater fraud protection to our customers, but we can't because essentially the regulators and interested parties can't agree [on who owns what]."