Financial Services (FinServ)
Cardeo report calls UK credit card market 'broken'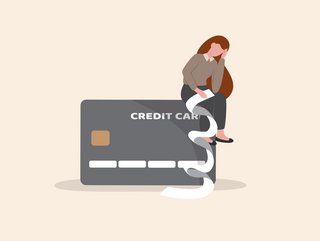 Cardeo report reveals UK dependence on credit card debt
Cardeo calls for major reform to the credit card market after its report reveals UK reliance on credit card debt
Cardeo, a fintech designed to help customers pay less interest on credit cards, says the average UK credit user pays almost £1,000 in interest per year, more than any other European country.

Its report notes this average annual interest rate will likely only increase as the cost of living crisis has forced people to shelve debt repayments to pay everyday bills.
Cardeo also calls on government to further legalise accessibility to customer data, appointing a single regulator to moderate credit card issuance guidelines.

UK credit card market 'broken'

Per the report, up to 14mn customers pay £1,000 in interest every year, something which Cardeo says "demonstrates that the UK credit market is broken and needs urgent reform".

This need for reform is made all the more pressing – according to Cardeo – in that 60mn credit cards are currently in circulation in the UK, meaning there is a greater risk of more credit card users facing high interest repayments.

Cardeo laid out five key recommendations to the UK Government and regulators in its report:
Reform the Consumer Credit Act to put customers properly in control of their own credit card data
Ensure banks and credit card firms comply fully with the full requirements of the payments regulations
Make the Open Banking Implementation Entity properly accountable to Parliament and ensure benefits of open banking are made fully available to consumers
More proactive regulatory oversight of new open banking rules and compliance
Force banks and credit card firms to provide certain key data electronically (a requirement already for paper statements)
FCA must 'push' lenders to make it easier for customers to switch
Cardeo Co-Founder and CEO, Gavin Shuker, adds that unless the Financial Conduct Authority (FCA) pressed major lenders to better enable customers to switch providers, credit card users will continue to suffer by paying unnecessary interest.

He notes: "The credit card poverty trap is catching more people as they struggle with the rising cost of living. It is no surprise that customers are neglecting to pay off high interest credit cards especially when the system doesn't encourage them but as their available income is squeezed, the reality is that paying off credit card debt more effectively becomes even more important.
"It is becoming increasingly clear that the UK credit card market as we know it is broken and needs fixing. If we don't, then it's the consumers who will continue to pay the price."