Financial Services (FinServ)
Can the UK finally enter a new era of fraud prevention?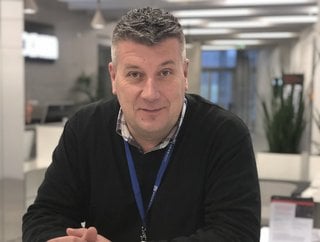 Lovro Persen, Director Document Management and Fraud at IDnow says: "Fraud as a whole amounts to 40% of all crime in the UK, but the country's law enforcement services dedicate less than 1% of their resources to tackling it"
FinTech Magazine speaks to IDnow's Lovro Persen, on whether the UK can turn a corner in its fraud prevention strategies
The UK has for too long been ranked as the fraud capital of Europe, with Britons nearly nine times more likely to be victims of scams than their counterparts in Germany. Can the Government's new Fraud Strategy start to change things for the better?
Lovro Persen, Director Document Management and Fraud at IDnow, tells us what is coming and why it is so important.
How serious is the UK's issue with fraud?
The UK loses almost £3bn (US$3.82bn) a year to fraud. Card fraud affects almost one in five Brits and each incident costs an average of £8,833.20 (US$11,239.60), which is almost £3,000 more than the cost of similar crimes in France, for example. Fraud as a whole amounts to 40% of all crime in the UK, but the country's law enforcement services dedicate less than 1% of their resources to tackling it.
But how did the UK get into this situation?
Partly it's because English is the lingua franca for crime, while the country's relative wealth and fast and frictionless payment systems have also made it a popular target.
The only surprise is that it's taken so long to make the progress that has begun with the UK's new fraud strategy, which has the target of reducing fraud by 10% within the next two years, with £100m (US$127m) of additional funds earmarked to make this happen.
Can this new strategy work?
It's a step in the right direction for sure, but its success relies on collaboration between invested parties and for businesses to step up and take responsibility in ways that simply haven't happened so far.
For example, the plans include establishing a National Fraud Squad of 400 specialist investigators as well as looking to the tech community to do its part through commitments to protect their customers and make it easier to report fraud as well as taking down fraudulent websites.
With this collaborative approach, the UK is moving ahead even of the EU's approach to fraud.
We have to remember, that there's no silver bullet for tackling fraud, it's something that manifests at every step of the customer journey online and those responsible are constantly finding new and innovative ways to convince people to hand over their money.
Just look at the deepfake videos of consumer finance expert Martin Lewis or the fraud videos by David Maimom, Professor at Georgia State University, recently.
Between these and spoof texts that pretend to be from our banks, it's becoming harder and harder for consumers to know what's genuine and what is fraud. Meanwhile, huge amounts of our data are stored online, making us ever more vulnerable to data breaches.
How can technology be used to solve the fraud problem?
While technology can be a curse when it comes to tackling fraud, it also has the potential to be the solution. Know Your Customer (KYC) processes are crucial for businesses to protect their customers – and themselves of course – from fraudsters.
They can ensure that the power of identity is put back in the hands of the people it belongs to and the businesses they are trying to interact with.
This doesn't have to mean painstaking and lengthy transactions either, because the technology is there to provide slick, streamlined, fully compliant and safe online customer journeys.
Governments and businesses need to go beyond what is required of them in terms of regulations and legalities and the tools are now in their hands to do so without worrying about affecting the customer experience.
Combining this with a more resolute approach from the government – of which the Fraud Strategy is a positive first step – will mean that the UK can finally do more to protect its citizens from falling victim to online fraud.
******
For more insights from FinTech Magazine, you can see our latest edition of FinTech Magazine here, or you can follow us on LinkedIn and Twitter.
You may also be interested in our sister site, InsurTech Digital, which you can also follow on LinkedIn and Twitter.
Please also take a look at our upcoming virtual event, FinTech LIVE London, coming on 8-9 November 2023.

******
BizClik is a global provider of B2B digital media platforms that provides executive communities for CEOs, CFOs, CMOs, Sustainability Leaders, Procurement & Supply Chain Leaders, Technology & AI Leaders, Cyber Leaders, FinTech & InsurTech Leaders as well as covering industries such as Manufacturing, Mining, Energy, EV, Construction, Healthcare, and Food & Drink.
BizClik – based in London, Dubai, and New York – offers services such as Content Creation, Advertising & Sponsorship Solutions, Webinars & Events.​​​​​​​