Being black in fintech: diversity and its importance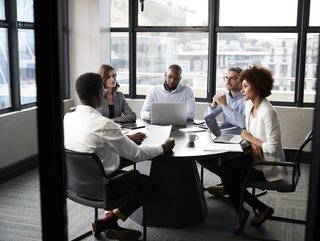 Being black in fintech: diversity and its importance
Diversity in fintech is now a more central consideration than it once was – but why is D&I important, and what is the black founder experience like today?
There has been a significant mainstreaming of diversity and inclusion (D&I) topics in recent years – from improving the experiences of female and LGBTQ+ employees to advancing the black founder experience.
Yet, this increased focus on diversity reflects that for too long these demographics were overlooked and omitted by the financial system – something that is continuing to work to their detriment to this day.
It's clear the industry is trying to improve the situation but, at a time when financial services are struggling to provide equitable access to black customers, what chance is there of improving the diversity within the industry itself?
According to the US Federal Reserve, the average black family in the US has a household fortune worth an eighth of their white counterparts, saying that "a lack of access to financial services, specifically banking and insurance, is both a symptom and a cause of the gap".
What's more, historical exclusionary policies and programmes have continued to perpetuate this cycle, where black customers get a different experience from white customers. As many as 47% of black households are unbanked or underbanked, says the FDIC, and black applicants are more likely than white applicants to face credit denial.
"Lenders and investors should take more perceived financial risks to support minority, women and black-owned fintechs," says Everett Sands, Founder and CEO of Lendistry, a tech-enabled community lender that has connected more than 600,000 small and underserved businesses across the US to nearly US$9bn in equitable capital and relief grants.
"When I say perceived risk, I mean these firms are considered risky just because capital hasn't flowed to them in the past, so there's no data to show their potential. But when you look at the numbers, it's clear that minorities and women – especially black women – are a growing force in small business, and they're growing fast.
"More established fintechs can help by becoming incubators and accelerators for their black and brown peers. The whole industry will evolve and innovate faster as a result."
Access to capital still a problem
These systemic problems have been baked into the system, particularly in the context of wealth management, as the above research shows.
Devon Drew, CEO of DFD Partners – which provides a data-driven tech platform for asset managers – tells FinTech Magazine: "At the outset, I recognised the dysfunction within wealth management – particularly the limited capital being managed by women and black, indigenous or people of colour (BIPOC) with only 1.3%.
"I set out to raise the visibility and profile of resource-constrained asset managers and financial advisors. I began brainstorming and developing the concept for our technology platform."
Much like women founders, BIPOC founders face a significant challenge in accessing funding for their business ventures – with only 1% of the US$150bn in venture capital that was provided to startups in 2020 being attributed to black founders, according to data published by Accenture.
"The most significant challenge for us at DFD Partners was raising capital to fund the development of our platform," Drew continues. "As a minority founder, I faced additional hurdles in winning the hearts of investors. We encountered scepticism and bias, which we had to overcome to secure the necessary funding."
Drew says this led him to raise money from friends and family initially, beginning with a US$10,000 investment from his mother. Eventually, he was able to leave a stable job at Vanguard and secure DFD's first client last year, continuously highlighting the positive factors of the startup's platform to prospective investors.
But, "while growing faster than competitors, offering a better basket of services and delivering results, we still remained grossly underfunded," he says.
'Diversity of race builds diversity of opinions'
Unfortunately, Drew's experiences are representative of today's black founder experience, where additional hurdles are placed in the way of black-founded businesses that make it all the more challenging for those startups – and all the more impressive when those challenges are overcome.
Nonetheless, there are glimmers of hope that the picture is improving. According to the database Crunchbase, there are 109 black or African American-led fintechs in the US alone today, in addition to 127 black or African American-founded fintechs.
"In my experience, I see three main challenges we're still facing," explains Everett Sands. "The first is of course the inherent bias that still exists in any racial relationship.
"More broadly, my peer network in the lending space often does not fully relate to the hurdles my team and I are trying to use technology to solve because those hurdles have never slowed them down personally. My team puts in a lot of work to help them understand these hurdles and how technology overcomes them.
"Many capital deployers don't have experience networking within established minority circles. That means the minority entrepreneurs who need capital to grow their businesses, and the people who control the capital, are rarely in the same room or even seeking out the same rooms.
"There needs to be work on not only relationship building, but relationship procurement that's specific to entrepreneurship and technology."
Despite these challenges, Sands is optimistic that diversity within the industry is improving. "There are definitely more black and brown leaders taking the leap of faith and venturing into fintech.
"When I started, I was the only one in the room. Now, we're not quite filling rooms yet, but there are certainly more of us. I'm excited to see this and hope that my team and I can be a catalyst to their future success.
"More black leaders and fintechs in the room builds not just diversity of race, but diversity of thoughts and ideas. This is what leads to innovation."