Banking execs see 'high demand' for Gen AI – Google Cloud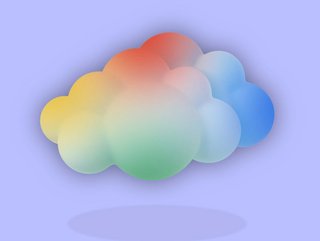 Banking executives believe Gen AI will transform the industry, Google Cloud says.
Key decision-makers in the banking sector can see the transformational power that Gen AI will bring, new research from Google Cloud shows
C-suite executives and board members are getting more hands-on with technology-related issues due to a heightened interest in Generative AI, according to a new banking survey.
Google Cloud surveyed 350 executives with decision-making authority who were involved with Gen AI, as well as a diverse group of more than 2,000 consumers, to gauge their attitudes to this emerging technology.
The research found clear appetite for Gen AI, with the vast majority of executives surveyed (92%) saying there is "high demand" within the industry for the technology. In addition, 95% believe that it will transform the industry, Google says. Executives think Gen AI will drive revenue growth – mainly by improving investment research (41%), making marketing and customer segmentation more effective (38%), and improving customer acquisition and retention strategies (38%).
Demand for Gen AI also exists among consumers – but there is a clear generational divide emerging between those who claim to be comfortable with the technology, and those who don't. Nearly half of millennials and Gen-Z respondents are either "somewhat comfortable" or "very comfortable" with Gen AI, Google says, while only 20% of customers aged 55 or older could say the same.
Demonstrating the practical power of AI to consumers will be critical in improving optics and uptake: the most desired use-cases include more helpful AI chatbots, cited by a fifth of respondents; faster and automated credit card applications (18%); and providing a 360-degree view of a person's financial position (16%).
Gen AI could 'revolutionise' banking and investing
"Gen AI isn't just a new technology buzzword; it has the potential to revolutionise the way we live, work, bank, and invest," says Zac Maufe, Global Head of Regulated Industries for Google Cloud. "This recent research reinforces what we've been seeing in the banking industry for the past six months, which is that gen AI can represent a massive productivity and operational efficiency opportunity.
"Gen AI can also help create hyper-personalised digital experiences that consumers are demanding, especially as the next generation of banking consumers become more comfortable with the technology."
Maufe believes that, as Gen AI matures, it will inevitably face greater regulatory scrutiny. He recommends adopting a "proactive approach to risk management" that will allow banks to leverage this "powerful technology" securely in the near term. Google's research also shows that many executives expect their organisation to be spending more on Gen AI in the coming years, as they realise returns on the investments they have already made.
Nearly half (47%) of banking executives say they are in the proof-of-concept stage of Gen AI implementation, while 35% say they are already piloting and testing use-cases. In more than half of these cases, Gen AI is being used to improve employee productivity, such as by creating content for emails and documents; to assist in creating new marketing content or campaigns; and to help with the delivery of code for writing new software.
Banks 'no longer just experimenting with Gen AI'
"Banking leaders are no longer just experimenting with Gen AI," adds Yolande Piazza, VP Financial Services at Google Cloud. "They are building and rolling out use-cases that can improve operational efficiency. We believe that banks that will succeed in the future are those that are identifying use-cases that solve specific business problems and are grounded in their organisation's strategy. This can enable them to measure the results easily, and encourage leadership buy-in."
The research, which was conducted online earlier this month by The Harris Poll, is being presented at Money20/20 USA, which is taking place this week in Las Vegas.
******
For more insights from FinTech Magazine, you can see our latest edition of FinTech Magazine here, or you can follow us on LinkedIn and Twitter.
You may also be interested in our sister site, InsurTech Digital, which you can also follow on LinkedIn and Twitter.
Please also take a look at our upcoming virtual event, FinTech LIVE London, coming on 8-9 November 2023.
******
BizClik is a global provider of B2B digital media platforms that provides executive communities for CEOs, CFOs, CMOs, Sustainability Leaders, Procurement & Supply Chain Leaders, Technology & AI Leaders, Cyber Leaders, FinTech & InsurTech Leaders as well as covering industries such as Manufacturing, Mining, Energy, EV, Construction, Healthcare, and Food & Drink.
BizClik – based in London, Dubai, and New York – offers services such as Content Creation, Advertising & Sponsorship Solutions, Webinars & Events.