Banking customers 'want more personalised financial advice'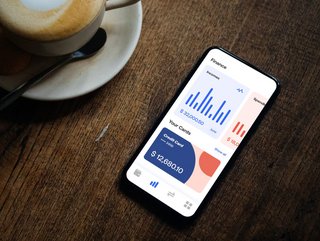 Do banks' mobile apps provide enough personalised advice to customers?
Banking customers want more personalised financial advice, according to the latest digital banking research from Sopra Banking Software
Nearly 70% of consumers are looking for their banks to offer them personalised financial advice and help with savings as the cost-of-living crisis bites into household budgets. That's according to new research from Sopra Banking Software, produced in partnership with Forrester and IPSOS.
As part of its Digital Banking Experience (DBX) report, Sopra and IPSOS surveyed 12,500 banking customers in 14 different countries to better understand consumers' banking needs and how banks are stacking up.
The results show that consumers are used to hints and nudges from online platforms like Spotify and Netflix, but want to see more from their bank. Over a third of consumers (36%) now check their bank account on a daily basis and expect their banking experience to be more personalised, Sopra claims. Only 26% of consumers say they are completely satisfied with the level of personalisation they receive from their banks' digital tools.
Sopra recommends banks accelerate their efforts around providing tailored financial advice, using a customer's financial behaviour and history as a starting point. In terms of specifics, three-quarters (76%) of consumers are interested in loyalty programmes on credit cards that earn them money, and 67% would be interested in tools that offer alerts on financial problems like overdraft risks and recommendations for day-to-day money management.
Personalised advice gives banks a competitive edge

Eric Bierry, CEO of Sopra Banking Software, says: "Banks that are willing to prioritise personalised financial recommendations over some of their other digital initiatives are more likely to acquire new customers and retain existing ones.
"Banks have massive amounts of data about customer banking trends and behaviours, giving them an obvious competitive edge over emerging fintechs and neobanks. While banks see these digital challengers as their biggest competitors, often their most immediate threat is other traditional banks who transform quicker or better than them to meet actual customer demand."
The digital banking report also shows that a majority of consumers would rather connect with their banks digitally than visit them in-person – but that doesn't mean they're willing to let go of physical cash completely. Nearly half (46%) of consumers are reluctant to totally replace cash with digital payments, but a majority of consumers are interested in consolidating all of their payment formats into one application or replacing physical bank cards with mobile payments.