AWS to select 50 fintechs for new global accelerator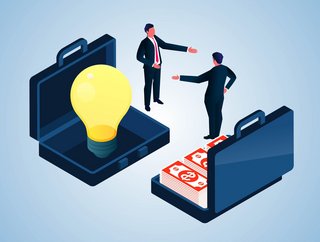 AWS making "big bets" on the potential of generative AI "to usher in the era of self-driving money", according to Howard Wright
Amazon Web Services (AWS) is set to launch AWS Global Fintech Accelerator, selecting up to 50 EMEA AI/ML fintechs for its six-week programme
Amazon Web Services (AWS) has opened applications for the first fintechs to join its new AWS Global Fintech Accelerator programme.
A six-week programme, AWS' latest venture will focus on scaling fintech startups leveraging AI/ML in its solutions.
AWS: Investing in fintech
AWS says its selection of fintech startups will be chosen from across North America, Europe, the Middle East, Africa and LatAm.
Offering its accelerator programme to a string of different markets, the application process to join will run until 14 August 2023.
The decision by AWS to join the fintech accelerator space comes amid anticipated growth in the sector. Currently valued at US$134b, the fintech industry is expected to grow to US$1.5t by 2030, according to research from BGC.

AWS's VP, Global Head of Startups Howard Wright says: "We are making big bets on the potential of generative AI to significantly change every customer experience out there, especially as it relates to financial services.
"In the long term, we expect generative AI to usher in the era of self-driving money, when every consumer with a smartphone can have access to an affordable, trusted financial advisor that will help them improve their financial health.
"These solutions will leverage what the cloud does best: it democratises access for everyone."
AWS' Global Head of Fintech for Startups Sam Edge adds: "More and more consumers want a future when access to finance is cheaper, greener, and decentralised.
"Arming fintech startups with powerful artificial intelligence and machine learning tools will unlock new opportunities for them to reach and delight these ever-demanding customers – that is the goal of this programme."

AWS: Partnering to accelerate fintech growth
Created in partnership with NVIDIA, the AWS Global Fintech Accelerator will provide its selected partners with direct mentorship from top-tier industry players and investors, access to specialised resources and new technologies, as well as partnership opportunities with investors and advisors.
Furthermore, the AWS Global Fintech Accelerator will award US$25,000 to select startups in AWS Activate credits to build their products and services.
Upon completing the accelerator programme, the top 15 fintech startups will be invited to present their products and services to a list of potential investors and customers on a Demo Day, receiving up to US$75,000 in additional AWS Activate credits.