Financial Services (FinServ)
AtoB raises US$155mn to fix 'broken' trucking industry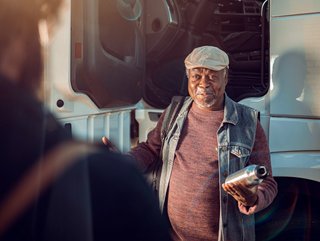 The US-based fintech AtoB has raised US$155mn in Series B funding, as it attempts to improve the trucking industry's broken payments system.
AtoB, a San Francisco-based fintech that is attempting to fix the trucking industry's broken payments system, has raised US$155mn in Series B funding.
The raise is a combination of equity funding, which it will use to scale its services over the next 12 months; and debt and CAC financing, which provide working capital to small-fleet businesses. It brings AtoB's total funding to date to around US$230mn.
The round was led by Elad Gil and General Catalyst with participation from existing investors Collaborative Fund, Contrary Capital, XYZ Venture Capital, and Leadout Capital. The company also counts among its backers the former Google boss Eric Schmidt, DoorDash founders Tony Xu and Stanley Tang, plus Coinbase's Brian Armstrong.
AtoB building 'Stripe for the transportation industry'
The US$790bn American trucking industry relies on the use of 'fuel cards', which come with limited networks, prohibitively expensive fees and are paid through outdated legacy systems such as hard copy checks that often cannot be deposited while drivers are on the road. The majority of these businesses are small, with more than 90% of them operating six trucks or fewer. AtoB, which was founded in 2020, claims to be on a mission to fix this system.
Its payments platform provides a suite of products for fleet operators including no-fee fleet cards, instant direct-deposit payroll and access to bank accounts and savings tools. What's more, the company's unique fuel analytics system flags fuel theft and highlights opportunities to increase fuel efficiency – two of the biggest challenges facing the industry.
AtoB CEO and Co-founder Vignan Velivela says: "AtoB is working to improve the lives of the operators and drivers who power the global economy. For too long they've been left behind, without the basic financial services that most businesses take for granted. Our Series B will support new product development, working capital for small businesses, and international expansion, so we can bring our services to more operators and drivers."
AtoB's passionate leaders fixing a common pain point
Hemant Taneja, Managing Partner at General Catalyst, adds: "AtoB is operating in a deceivingly large market, in a space that needs innovation. Creating a modern logistics and payment stack that is unique to the transportation industry is an important problem to solve in improving the global supply chain. Vignan Velivela, Harshita Arora, Tushar Misra and team think deeply about serving truck drivers and fleet owners well and in doing so they are building an enduring fintech company that empowers the transportation workforce and businesses that rely on them."
And Ross Fubini, Managing Partner at XYZ Venture Capital, continues: "We partnered with AtoB because it's clear that fleet owners and operators have been underserved for a long time, and AtoB's leadership is passionate about fixing that pain point. AtoB has grown their operations in a smart and intentional way, positioning them to support fleet businesses in the US and beyond."