Arribatec supporting Alvarez & Marsal with ERP expertise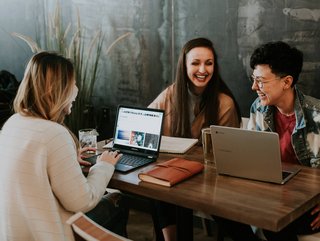 Arribatec supporting Alvarez & Marsal with ERP expertise
Arribatec has provided a full range of services to Alvarez & Marsal, from integrating software across banking systems to enabling upgrades to HR solutions
Since being founded in 2015, the Arribatec Group has provided digital solutions, services, consultancy and infrastructure for organisations looking to simplify and optimise their IT systems and processes.
Its department dedicated to business services specialises in simplifying the path to the goal for clients by implementing, adapting, maintaining and supporting the entire business landscape with ERP as the core engine.
From there, Arribatec can integrate these ERP solutions with its in-house developed software and other market-leading systems, such as Power BI and Hypergene, to provide better operational support and insight than a simple ERP system.
"We have a very unique proposition where, as Arribatec, we can look after our clients' business-critical systems, whether it's ERP, CRM or HCM, plus BI and analytics," explains Tom Vandezande, EVP at Arribatec Group and Global Head of Business Services.
"We can also advise clients on the infrastructure side, whether they want to move to our cloud or one of our partner clouds. And, the third element, we can overlay all of this with our enterprise architects business process consultants (EA&BPM) solution.
"A lot of system integrators will offer one of the three. A lot of system integrators will do two of the three. But there are not many, if any, who can cover all the three bases. And that's what we see as one of our main unique selling points."
One example of how Arribatec works with partners comes in the form of its work with the professional services firm Alvarez & Marsal (A&M).
"We have been working with Alvarez & Marsal for several years now, and they've proved to be an ideal partner for Arribatec," comments Mark Bloomer, UK Managing Director.
As Bloomer describes, Arribatec has been able to offer A&M a full range of services, from integrating ERP and banking solutions across banking systems - while navigating complex US banking requirements in the process - to helping A&M with upgrades to their software and consolidating HR systems.
"A&M has quite a large, sophisticated team, but they need ERP-specific expertise in a number of areas," Bloomer adds. "Over time, we have built a mutual trusting relationship, and we're able to blend in seamlessly into their own teams in a way which they very much embrace as a way of working with partners."
For Vandezande, central to the future for Arribatec is around bringing its solutions to the global market.
"Originally we are a Norwegian company, so a lot of our practices and solutions originate from Norway," he explains. "We are already in the process of bringing some of those to the UK, but we want to bring these solutions or these offerings to other parts of the world in order to better serve our global customers.
"Our tagline is We Simplify Complexity. The idea is to take the headache away from the customer and provide an integrated end-to-end solution covering all their angles: looking at everything from the people side of things, the process side of things, the business-critical systems side of things, as well as infrastructure."
READ THE FULL REPORT HERE