What insurance will look like in 2020 and beyond
5 min
In an exclusive with FinTech Magazine,Nimeshh Patel, CEO of Wrisk, shares his predictions for how the insurance industry will evolve over the next decad...
In an exclusive with FinTech Magazine,  Nimeshh Patel, CEO of Wrisk, shares his predictions for how the insurance industry will evolve over the next decade.
Insurance is a trillion-dollar industry. But, in the last 50 years, despite massive sweeping changes to the way we live our lives brought about by the rise of digital, the insurance market has, until now, remained largely untouched.  
As industries from healthcare to retail, and even the 'traditional' banking sector, have embarked on journeys of digital transformation, retiring legacy IT systems and investing in new fintech, insurance has been slow to follow suit, leaving it lagging behind. 
At the same time, consumers have embraced new, digital ways of engaging with the brands they routinely interact with and this has changed their expectations of their insurance company.
In order to stay relevant in the eyes of today's connected consumer, insurance companies need to find a way to promote customer loyalty, not based on apathy, but on great products and services. Ones that customers trust to truly help them recover when something goes wrong. 
How the insurance sector will evolve in the next 10 years 
Over the next decade, we will see an increasing need for insurance that is fit for the digital age. Accordingly, insurance will become more flexible and mobile-first. We'll also see a rise in data-driven insurance models, such as pay-as-you-go and telematics. 
In the mobility sector, ownership models are shifting towards 'mobility-as-a-service' and autonomous driving technology is developing fast. As a result, insurance will need to be extremely flexible and targeted in the future, in order to cover drivers appropriately across all kinds of set ups and situations. 
Customers will increasingly search out personalised insurance that suits their individual needs – insurance that covers the things they actually care about and that is priced fairly and transparently. 
There will also be an increasing role for insurtechs in the sector, not just as competitors to incumbents, but as partners that, together, can help to drive innovation in insurance forward. 
New products and services 
With increasing digitalisation of the sector, point-of-sale insurance will become far more common, with insurance shifting to a seamless, one-click, add-on to the purchase of all kinds of high-value items, including cars, watches or bikes. 
With the proliferation of all kinds of sensors in consumers' day-to-day lives, insurers will use the increasing data available to offer truly customisable and flexible insurance products, based on a people's individual lifestyles. 
What new demands will we see?
We already know that customers are demanding mobile-first insurance, and this will only increase. Today, 77% of 25-34-year-olds would like to carry out all general insurance transactions on their smartphones, according to research from Deloitte.
Flexibility and personalisation will also be a key demand. In the last three years, 88% of consumers said they would prefer flexible, usage-based insurance instead of traditional models based on age, gender and location, according to IBM. Personalised, flexible policies based on simple, transparent questions will not only ensure consumers are buying cover that actually fits their needs but will also help build trust in the sector by giving consumers the power to understand, and ultimately impact, their own insurability. 
Insurers themselves have been slow to innovate thanks to the weight of the transformation task. In order to move the sector forward, we will see increasing demand from traditional insurers for insurtech partners that can help them to bring a digital-first experience to customers, without having to overhaul their whole business model. 
What insurers can do to stay relevant
Insurers and companies offering insurance need to put the customer at the heart of everything they do. Rather than see insurance as a one-off yearly purchase, they should look to forge ongoing relationships with customers through digital channels, where consumers can make changes to their insurance, ask questions and access complementary products and services. Insurers must also become more responsive and transparent in their interactions with customers, tailoring flexible insurance based on the needs and wants of the individual. 
SEE MORE: 
Preparing for the future
To prepare for the future, insurers must move away from legacy systems, move fast and harness innovative new technologies to meet changing customer expectations. By embracing new ways of working, they can develop responsive digital platforms and completely transform their customer experience. 
The traditional insurance model is centred on the provider, with inflexible annual policies, complicated wording and opaque pricing systems. Going forward, insurers need to put consumers front and centre. People increasingly expect a simple, intuitive and delightful customer experience in their interactions with brands and insurance is no different. By embracing the opportunities that digital-first, consumer-focused technology presents, insurers can start to put customers at the heart of everything they do. 
Companies that don't take the opportunity to innovate around the consumer risk increasingly falling out of touch with a growing demographic of their customer base. They will also miss out on the opportunities that digital innovation brings: building trust in the sector and shifting consumers' perception of insurance from a "grudge purchase" to a positive life choice.
About Nimeshh Patel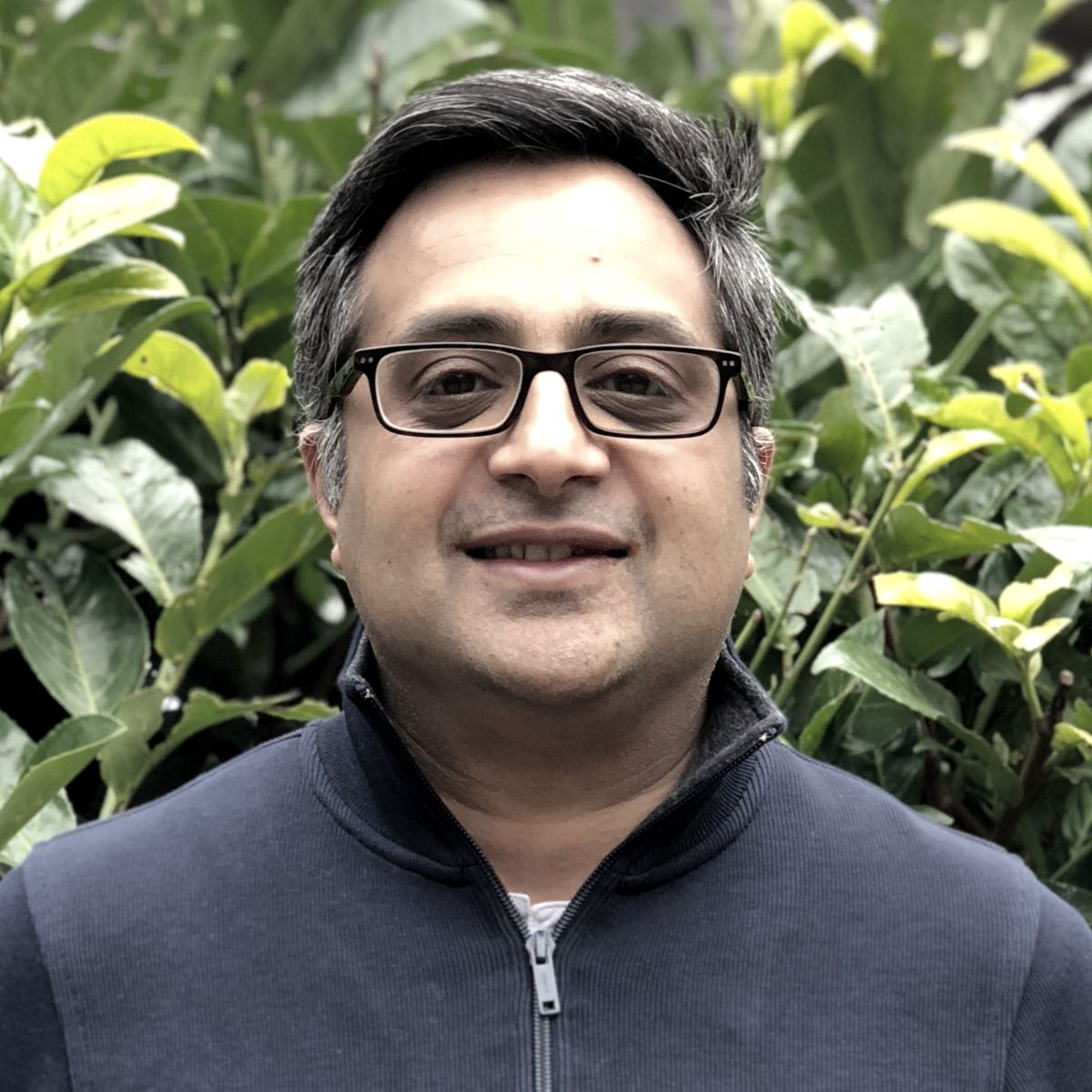 Nimeshh is the CEO of UK insurtech leader Wrisk, which has created a customisable platform that empowers automotive, retail, telecommunications and other leading brands, to build frictionless, mobile-first insurance experiences their customers will love.
Nimeshh previously led strategy, sales and business operations at Buzzfeed Europe, was an early-stage executive at Drawbridge Inc, a tech-start-up based in Silicon Valley recently acquired by LinkedIn and was COO at AOL Europe.
For more information on all topics for FinTech, please take a look at the latest edition of FinTech magazine.
3 security concerns for financial service providers in 2021
5 min
With cyberattacks on the rise and more transactions taking place digitally than ever before, financial services face challenges, says Dominik Birgelen
The financial sector has been a long-standing target for cybercriminals for a number of years.
Not only does it hold the financial details of millions of users but banks and financial organisations arguably hold more personal information than any other institution. Not only do these institutions have information on how much money you have or earn but also they can gain insight on how you spend or save this money.
The sheer amount of data that these organisations hold on each individual means that cybercriminals could obtain your money but also your identity. 
What's more, the past year has seen a multitude of industries navigate a global pandemic, and working from home has caused additional challenges for the sector.
When the UK went into its first lockdown back in March 2020, financial institutions moved swiftly to adjust their operations. But cybercriminals also worked rapidly to take advantage of the now remote workforce that created a feeding ground for online criminal activity.
As a result, credential and identity theft have skyrocketed in the past 12 months as cybercriminals looked to exploit vulnerabilities in personal firewalls and antiviruses; using malware attacks and ransomware to target users and obtain confidential information. While the global workforce looked to navigate the new remote working environment, cybercriminals have been trying to exploit it with a number of challenges currently facing the financial sector.
Credential theft on the rise
Credential theft, whereby a cybercriminal is able to obtain a victim's proof of identity, is not a new threat to the financial industry. In fact, from the 2021 Verizon Data Breach Investigations Report, it is stated that credentials remain one of the most sought-after data types and also the fastest data point to compromise. While the threat itself may not be something new, the environment we find ourselves currently navigating is, and cybercriminals are using this to their advantage.
As the workforce rapidly shifted from being siloed to remote, many organisations had to roll out additional services and solutions to remain operational. However, these devices or services also gave cybercriminals additional entry points within their networks. With many organisations operating via cloud-based solutions, having access to these networks means that hackers can gain access to a multitude of sensitive data within minutes.
Alarmingly, the majority of credential theft is the result of targeted phishing or malware attacks. As many people reuse their passwords for a number of services, once a single password has been compromised they can then try to connect with another service or network. With people working remotely, educating staff on the importance of setting resilient passwords, isn't on the agenda for many organisations and therefore leave them vulnerable due to this negligence. 
Increased AI adoption
Artificial intelligence (AI) has been a technology that has been cementing itself within many sectors for a number of years. Due to its ability to carry out repetitive and arduous tasks, organisations are beginning to see the benefits from rolling out this technology with the financial sector also taking note. A report from Deloitte revealed that 30% of financial service organisations they describe as "frontrunners" are more adept when it comes to utilising AI; using the technology to enable them to increase revenue at a faster rate than their competitors. 
What's more, the report states that 45% of "frontrunners" invest US$5mn in AI initiatives with 70% planning to increase their spending within the next year. Yet, as AI continues to establish itself within the financial services sector, business leaders need to ensure that they have robust and resilient infrastructures in place.
With so much trust being placed on the AI to automatically manage, distribute and in some cases, duplicate data, these organisations need to ensure they have protocols in place if this technology is also targeted by hackers and cybercriminals. 
Fintechs need cloud-based security
Technology is helping to solve many of the financial sector's challenges and protect various institutions through advancements in the digital landscape. The evolution of cloud computing, which was traditionally valued for its cost-saving capabilities, is now invested in its enablement for future innovation.
Cloud-based technologies also allow financial institutions to implement critical cybersecurity measures that prove extremely difficult to penetrate including shielded logins, disconnecting the end-user environment, and Zero Trust Architecture (ZTA).
With many organisations still working remotely and as we seemingly emerge into a new era of hybrid working, financial service providers are undoubtedly going to be providing additional solutions for their workforces to remain efficient. However, with credential theft on the rise, we can see the vulnerabilities that these expanded ecosystems present when it comes to phishing and malware attacks. 
Financial institutions can look to easily implement the offerings of cloud-based solutions via shielded logins to external partners they're dealing with. Using an authentication service whereby the user's logins are transported via the browser as a client, all other authentication processes are performed by backend systems.
This means an extra layer of protection is provided when coordinating third-party involvement. Additional processes in the cloud can be implemented for further security, such as dynamically generated, unique passwords and tokens that the service provider does not store, so that the login information to applications remains hidden for all other users.
More and more organisations are also embracing Zero Trust Architectures aimed at protecting modern businesses from security threats by removing the "trust" from an organisation's network.
As a result, many are utilising identity and rights management systems powered by blockchain technology to bolster the level of security for these organisations. Using these systems, users gain self-determination over their data by means of digital authorization chains meaning it is always traceable who has accessed which data or systems when and with which authorisations and where these authorisations originate from. 
Remote workforces and data security
The past year has forced a number of sectors to rethink the way in which they operate. As remote working looks to remain on the agenda for many financial service providers, it's imperative that they consider the sensitive nature of the data that they hold.
Additionally, with many cyber-attacks being the result of phishing or malware incidents, organisations need to first educate their staff on the importance of vigilance around protecting their credentials whilst also ensuring that they roll out the right technologies that can combat these kinds of phishing attacks. Innovative cloud-based solutions can offer a solution.
Implementing end-to-end cloud security systems provide simple yet highly effective barriers to intrusion. Sensitive data cannot afford to wait therefore investing in secure cloud solutions now will ensure the safety of your organisation's future.