U.S. Fintech Symposium
Tue 03 May - Wed 04 May, 2022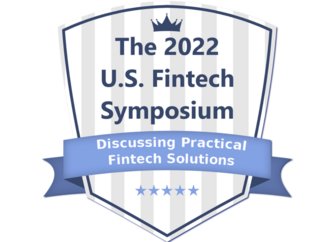 "The U.S. Fintech Symposium helps decision-makers make better fintech decisions."
The U.S. Fintech Symposium is a two-day fintech conference that will discuss the practical uses of advanced enterprise technologies within the finance and financial services industries. Attendees will hear presentations and panel discussions from fintech industry experts pertaining to the latest fintech developments including blockchain, robotic process automation, artificial intelligence, machine learning, big data, banking APIs and more!
Conference attendees will be able to participate in six formal networking sessions, schedule meetings with product & service providers, network digitally through our event app and more... all within a beautiful resort setting!
One of the overall goals of the U.S. Fintech Symposium is to foster meaningful fintech conversations that drive organizational, regulatory and industry innovation.