The U.S. Fintech Symposium 2023
Tue 16 May - Thu 18 May, 2023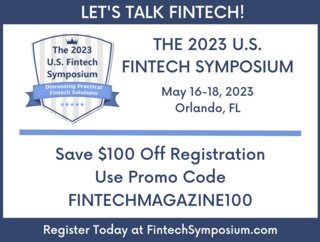 The U.S. Fintech Symposium 2023
"A Fintech Conference Dedicated to Executive Education, Partnering and Networking"
​The 2023 U.S. Fintech Symposium is a two-and-a-half-day conference that brings together industry executives to discuss the latest fintech developments, strategies and best practices.
Attendees will be able to participate in numerous networking sessions, schedule meetings with product & service providers, network digitally through our event app and more... all within a beautiful resort setting!
Join us in Orlando May 16-18th!