FINTECH LIVE VIRTUAL 2023
Wed 03 May - Wed 03 May, 2023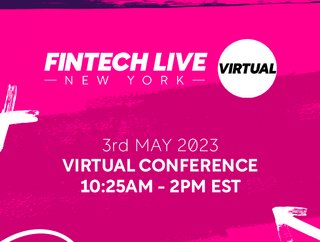 Streamed live from New York: Disrupting FinTech, InsurTech & Crypto
Be part of the revolution. One of the innovators changing the industry by doing things differently. It's time to change the rules of the game. It's time for DISRUPTION.​​​​​​​

Showcase your values, products, and services to your partners and customers at FinTech LIVE Virtual through our powerful virtual platform. Brought to you by BizClik, FinTech LIVE Virtual is held on 3rd May 2023, streaming remotely to virtual audiences around the world.

This is an opportunity to tell your brand story to key decision makers across the globe, as well as network virtually through our digital platform, Brella.

Featuring expert keynote speakers to interactive fireside and panel discussions, this exclusive 1-day virtual event is an essential deep dive into issues impacting the future of Fintech, Insurtech and Crypto. Global giants and innovative startups will all find the perfect platform with direct access to an engaged and active virtual audience. You can't afford to miss this opportunity.